4 things to do to get the best out of your first Silicon Valley trip
Von Protonet Team. Veröffentlicht 24. September 2013.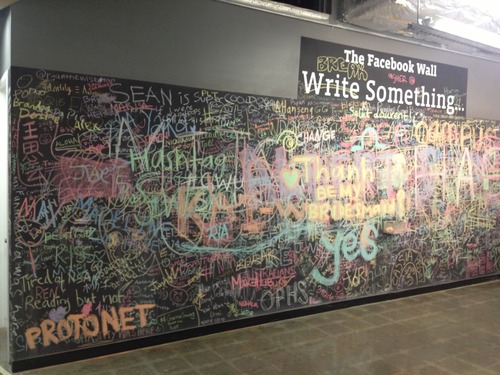 In September, we had the chance to visit the birthplace of modern information technology and the center of epic future innovation – the Silicon Valley. For those who have never heard of it (how did you even get to this blog then!?) – roughly explained, it's the region between San Francisco and San José along the western side of the bay. Not only can you find all the big technology corporations like Oracle, Apple or Google here. You will also discover a broad range of software and hardware startups, VCs,  accelerators and so on. "The Valley", how they call it, is what St. Tropez is to party lovers, Hawaii to surfers and Vegas to gamblers – but there is one major difference: It's not easy to start playing.
To meet important people in the "bay area" is hard. There are literally thousands of entrepreneurs coming in every day to chase their luck. Most of them have one objective: getting funded. Investors are getting so many e-mails on new ideas, products, prototypes, pitch decks – it must be like subscribing to a spam channel. So what's to do? We have found a couple of things working out somewhere between OK and good.
1. Get an intro
How would you react if a random guy came to you and said "I have the best idea!" versus a friend you trust telling you "I know this guy, he has a great idea, you have to meet him!"? Of course you'll engage on the topic when your perceived benefit is the biggest. And since you are aware of the other person knowing you, you'll believe that you have spared the time of evaluating the offer – which then is the bigger benefit. So go and ask your friends and partners to give you an intro to that VC you have spotted.
2. Talk, ask, talk
That's important. Let everybody know you're here to visit people and if anybody knows a good person to meet. You might have to beg for numbers, intros, places to meet but c'mon: you've flown in there to have success! There is a great number of people who sit at their laptop all day thinking about everything but about getting the word out. It's an easy equation: the more you let everybody now, the more you'll get out of it. Always ask for a new contact out of the old one.
3. Get evangelized
This one is easy: the more people know about you, the bigger your visibility, the bigger your chance of being invited to pitch. But it's also about who says you're awesome.  You need to find this one (or more) person who believes in you and your vision and can identify with what you are doing. Make him/her an ambassador of your brand, grant some benefits (but don't buy them) and make the person feel he/she is a member of the crew! This way you'll even have people in the area when you are not around. For us, this is Petra Vorsteher, the co-founder of Smaato, a huge mobile ad network.
4. Stay at the right place
This counts in two ways. First of all be sure not to work at home or in a library but to be visible in a co-working space or a part time office in an area with lots of other startups. Or maybe rent out a desk at another startup from your country/city to start you off.
When it comes to sleeping you don't want to pick a hotel – you should go to a place like Blackbox. We had our beds there and it's perfect! It's an investor that runs programs for entrepreneurs that want to come to the valley. But when not doing this, they host people for a very fair rate in their huge crib in Palo Alto, right in the heart of the valley. And yes, they have a pool!
If you follow these steps, success is not guaranteed of course, it's just what has worked quite well for us. Now, we have raised our flag in the land of the free.